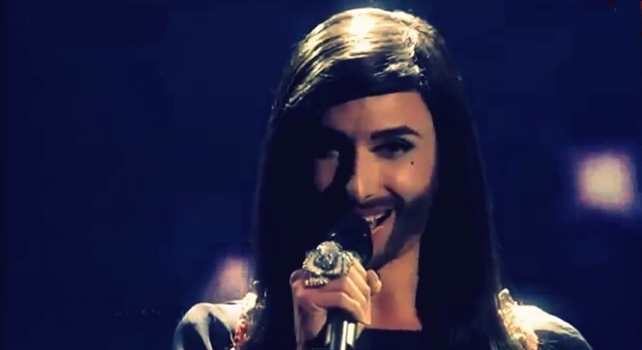 It's Repeat Rotation Video time and, today, I've chosen a Conchita Wurst song to listen to all day. The song is called 'Unbreakable' and it's the song Conchita sang for the TV talent contest Die große Chance. The one where she finished in sixth place (robbed, I say, robbed).
I chose Conchita Wurst's 'Unbreakable' as her performance of the song during Die große Chance is one of my all-time favorite Conchita performances. That's because it's sad,  incredibly touching and she looks so vulnerable (it's the look in her eyes).
It's also because what she's singing about is obviously based on how she feels about herself.
Sure, Unbreakable is written as if she's singing it to someone else; a woman who has gone through heartache and ended up stronger for it. But, in reality, the lyrics and the way she sings it are so obviously about her and the things she's gone through – at least that's what I prefer to believe.
"And nobody can hurt you now
No, nobody can bring you down
'Cause you're strong, you're beautiful,
You're unbreakable.
That's what you are
Invincible, inside your heart
You lost the battle, but healed the scars
Now you're unbreakable"
Yep. That's my Conchita, and she's lovely.
As for what Conchita herself thinks about her 'Unbreakable' performance, there's an interesting video out of an interview she did right after Eurovision for an Austrian TV show called THEMA.(see the first video below).
In it, the interviewer plays her part of a documentary ORF TV channel recorded telling the story of Conchita's career right up to her Eurovision win. Included is a short clip of her 'Unbreakable' performance. Now look at her face when that clip comes on.
Immediately serious and sad, as if her own heart is breaking just a little bit for her younger self.
http://youtu.be/67uNMIoM0NQ?t=3m42s
As for today's Repeat Rotation Video, the complete video of that lovely song 'Unbreakable', you can watch that below. Touching, isn't it?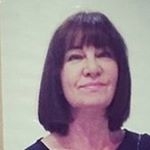 Latest posts by Michelle Topham
(see all)