Conchita Wurst was at the United Nations complex in Vienna yesterday, where she met with UN Secretary-General Ban Ki-Moon, and then gave a performance and a short speech. She was met with huge applause from the gathered audience of several hundred diplomats and officials, with even Mr. Ban joking that kind of crowd usually didn't come out for him.
Conchita was invited to the UN at the behest of Mr. Ban, who believes her victory at the Eurovision Song Contest was an excellent "moment of human rights education", and that her presence on the world stage is an important step for the rights of the LGBTI community all over the world.
Advertising
As for Conchita herself, she looked calm, collected and utterly self-confident and, of course, stunning in a beautifully cut blue form-fitting dress and black high heeled pumps.
Her performance of both 'Rise Like a Phoenix' and Cher's 'Believe' was lovely, and the graceful way she dealt with both the audience and the Secretary-General was charming.
In fact, it's hard to believe she's only 25-years-old, as she seemed so self-possessed. Remarkable when you look at how much and how fast her life has changed in just the last few months.
As for Conchita Wurst being at the United Nations, for me, I see this as just the beginning for her. She's focused, driven and hard-working, and has a message that is so important, if she continues as she has been, I can see a Nobel Peace Prize down the road for her.
And no, I'm not exaggerating in the slightest, as what she is doing and who she is really is that important.
Advertising
Watch some of Conchita's first steps on this journey in the video from the United Nations below. It's lovely and she is wonderful.
Also, don't miss her performance and speech at the EU Parliament in October. Another political event Conchita Wurst was superb at, and where her performance and speech were lauded by EU MPs, the media and public alike.
nbsp;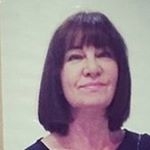 Latest posts by Michelle Topham
(see all)