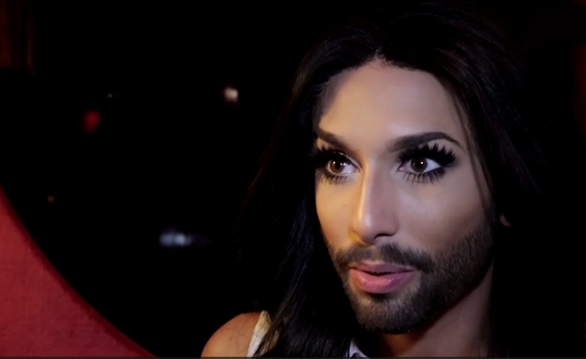 There are only three women I would cross oceans to see perform live. Pink. Loreen. And, of course, Conchita Wurst.
I love all three of them for the same reasons. They're strong women, and they're brave.
The one I love the most is the strongest and the bravest. But the thing that makes me sad is she sometimes doesn't realize she is.
Which is surprising when you see what she's gone through in her life, and how incredible she turned out.
Of course, I'm talking about Conchita Wurst – the Austrian singer who won Eurovision, and someone I admire above anyone.
But in several interviews over the last few months she's mentioned she doesn't think she's brave, only that "she's just not afraid". As a friend of mine said upon hearing that, "Honey, that's what brave is".
Oddly though, where Conchita Wurst's tiny lack of bravery (as I call it) does seem to be real, is in a silly thing. A thing you wouldn't think would bother her at all. And that's her fear of dancing.
A fear that seems to be stuck in her head and one which I first saw just a month ago, during one of the best concert performances she's ever done.
Because during it, she began to dance, and you could tell she was going to be sexy and beautiful and amazing and then……her body stiffened and she stopped. As if she told herself, "No, you're not able to do this, and you'll look stupid if you try".
Later, someone said to me Conchita had once confessed a friend told her she couldn't dance, and it was obvious this negative thing had stuck.  So much so she will now tell you herself she can't dance, just like she did when being interviewed about her upcoming shows at the Crazy Horse in Paris this week. (see video below)
The sad thing in all of this?
Of course Conchita Wurst can dance, and you can tell in those rare moments where she's up on stage, forgets where she is and forgets to worry about being perfect, and just naturally moves to the music. She's got rhythm, that girl.
Until, of course, Negative Nelly in her head resurrects her annoying chatter, and she remembers that she "can't".
So, I'm here to tell you, Conchita Wurst, I want you to dance, and I want you to be happy every second you're doing it. Because if you're brave enough to stand up for the things you've stood up for your whole life, and girl you are that brave, then dancing? Not only are you just as good at it as you are at being brave, it's also one of the easiest things you'll ever do.
You just have to relax, stop trying to be perfect (because you're not, but I'd walk through fire for you anyway), forget where you are, and…….. dance. It really is as simple as that.
Besides, if I can pour my heart out to you every day into this echo chamber of emptiness, with no hope of any reply, you, you can dance. Because, you're braver than I'll ever be.

Le travesti barbu Conchita Wurst s'invite au… by leparisien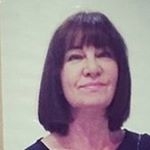 Latest posts by Michelle Topham
(see all)