Conchita Wurst's 'Colours of Your Love' is the most gorgeous electronic dance number – try not moving your feet to this one. Bet you can't.
Every Conchita Wurst fan is getting a glorious avalanche of sound in the form of her debut album Conchita released today. An album that shot to the top of my 'Best Album of the Year' about five songs in when I first heard it.
In honor of Conchita's debut album release, I'm doing a showcase article song by song throughout the day today, as every song on this amazing album deserves its own fan club.
Track 4 on Conchita is 'Colours Of Your Love' and, on first listen, this was my 'WTF?' song. WTF because it starts off as a probably-pop song, with pretty piano and Conchita's soothing voice singing about building a castle around her heart, while wearing her courage like a mask.
Advertising
And I'd just settled in to enjoy this calming, pretty song when the chorus hit, and that's where 'Colours Of Your Love' explodes into an artificially created synthfest, complete with Conchita's voice off doing electronic gyrations and accompanied by an Indian sitar (don't hold me to that description, of course. I'm not an expert in Asian musical instruments).
But soon my "WTF" turned into "Jesus, this is amazing", because 'Colours Of Your Love' is the purest of electronic dance numbers that will drag any old jaded music fan to their feet and moving joyously across the dance floor. (And yes, I've been dancing to this around my house for days. And no, you're not getting pictures).
As for lyrics, I love these:
Now we burn up until we glow
'Cos friendly fire is all we know
With every heartbeat I'm losing my shadow
I paint my life in red and gold
And the colours of your love 
Because isn't that how it often feels to be in love? The most amazing high in the world that does paint your life in red and gold, but with always that almost-buried feeling of fear. Because you never know when friendly fire will raise its ugly head and take you down.
Advertising
Listen to Conchita Wurst's 'Colours Of Your Love' in the video below. And, of course, buy her debut album Conchita so you can hear the rest of these gorgeous songs.
It released today in Europe on Sony Music Entertainment Austria and is available on all major digital music platforms, as well as on CD online and in stores. (For the US, Asia, and some other regions it looks like its releasing on the 18th, so if you can't grab it yet, pre-order it, as it's only three days).
And, of course, don't miss listening to 'Put That Fire Out' as well. It's the best show tune ever.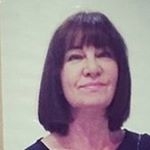 Latest posts by Michelle Topham
(see all)