I have to confess, I have not watched a single episode of 'It Takes 2'. A German talent show Austrian singer Conchita Wurst is apparently a judge in.
I have, however, watched all of the vlogs filmed backstage at the show, as well as the music videos Conchita has been uploading of covers of songs sung by 'It Takes 2' contestants. Videos that are proving once and for all the incredible versatility and range of this artist.
And proving how easy it seems to be for her to take a song made famous by someone else, and make it just as much her own. Because she really can sing anything.
The track Conchita uploaded to her YouTube channel today, however, is quite a bit different than the previous three (Jessie Ware's 'Champagne Kisses', Justin Bieber's 'Love Yourself', and the Crowded House cover 'Don't Dream It's Over').
Because, while I thought the other three were all beautifully done, her latest cover, this time Rag'n'Bone Man's 'Human', does something different than the others.
As this one takes a song that was full of power and f*ck yous, and turns it inside out. And instead, what we get is a Conchita version that is quite poignant and sad.
Because watch Rag'n'Bone Man's video for 'Human' below. He performs it as an extroverted anthem that is sung in support of everyone that is being down-trodden, chastized or blamed. An anthem that tells the world, "I'm only human after all/Don't put your blame on me" so f*ck you, because I'm not going to take it. And an anthem that tells them to take their power back from the people who would like to relieve them of it.
Conchita's version, however, does exactly the opposite. Because, even as she sings "I'm no prophet or Messiah/Should go looking somewhere higher/I'm only human after all/I'm only human after all/Don't put the blame on me", the way she sings and the anguished looks on her face tell you it is more a cry for understanding than from a position of power.
It's an incredibly introverted version versus an extroverted version. And the difference between an artist who spends a hell of a lot of her time inside her own head romanticizing the high drama and tragedy of relationships, versus one who sang the song from the perspective of "when you look around at what's going on in other people's lives, you kind of soon realize your problem is inconsequential and isn't really a problem anymore". So get a grip, and help them.
It is also a lovely showcase of Conchita's versatility and enormous range. A range that, here, starts off slow and low, more boy than girl. And boy in pain.
But then, as the song enfolds, has her ending up as Actually Quite Strong Chick, with a beautifully high rock-style note that shows her character does have emotional power. When she gets angry enough to show it.
As for the music video, again directed and filmed by André Karsai, it's clever. Because Karsai has the ability to look at an original video, pinpoint what makes it interesting or unusual, and then figure out a way to recreate that in Conchita's videos, but in an entirely new way.
In 'Human', for instance, he takes the same premise as did the director of Rag'n'Bone Man's video — the central figure throughout the video being the singer himself — and keeps the camera trained on his singer most of the time as well.
Where he differs, however, is instead of having people morphing into other people as a representation of those being sung about and, thus empowered, he sits edo, the musician behind this arrangement, on the floor behind her. edo then becomes the representation of the significant other Conchita is singing about. A significant other you just know is not going to be empowered here, because he doesn't understand her and he never will.
Karsai also has Conchita singing a large portion of the song enclosed in a narrow gap between two walls, which illustrates beautifully how confined she feels in the relationship she is agonizing over.
And the way he always films Conchita has an intimacy to it I have not seen in other videos she has done with anyone else. It's in the way she looks directly into the camera, and doesn't try to hide any of her emotions.
It's an intimacy you only get from an artist who absolutely trusts the person behind that camera lens. An intimacy that is rare. Especially from Conchita who, my guess is, finds it difficult to trust.
Watch Conchita Wurst's cover version of Rag'n'Bone Man's 'Human' below, and then watch the original music video below that. You will see both videos are powerful, but in completely different ways.
Although, for me, I found Conchita's version a little more compelling because, as an artist she has such a magnetism about her, it's hard not to be pulled in when you hear that voice, and see that intense vulnerability and sadness all naked and on display.
Subscribe to Conchita Wurst's YouTube channel here.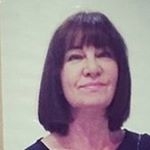 Latest posts by Michelle Topham
(see all)