'Out of Body Experience' – a mellow look at erotica, if that's possible
Conchita Wurst's debut album Conchita released today and I'm in the midst of doing a song by song article showcase. as every song on this amazing album needs a good look.
Track five is 'Out of Body Experience', and is the most Asian sounding song on the album. It's also the most sexual song on the album, with lots of erotic lyric imagery and Conchita singing about how having sex with someone gave her an out of body experience.
"Come ready steady
Get your gun ready steady
'nition on you can never miss a green light
I won't tell nobody
What you do with your body
Where you go with your body cause you go right
Don't stop now
It'll happen before you know
Go for elevation
Shootin' off like a meteorite
Leave my body and I never come down
Your lovin' got me buzzin' all night
Super real and I'll never come down
An out of body experience"
She says she worries what the parents of her young fans will think of her after this song. I worry about the imagery I now have in my head of Conchita at Umaid Bhawan Palace in Jodhpur, dressed in a sheer gold sari, and reclining on an enormous bed surrounded by billowing transparent curtains. I may just go blind.
'Out Of Body Experience' in reality is a gorgeous, mellow erotic song that will still make you want to dance. Now all you need is a lover to do it justice.
'Out of Body Experience' is available on Conchita Wurst's debut album Conchita.
It released today in Europe on Sony Music Entertainment Austria and is available on all major digital music platforms, as well as on CD online and in stores. (For the US, Asia, and some other regions it looks like its releasing on the 18th, so if you can't grab it yet, pre-order it, as it's only three days).
And don't miss more on other tracks on the album 'Colours Of Your Love', a fabulous electronic dance number, and 'Put That Fire Out', the song that belongs in a hit Broadway musical.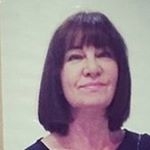 Latest posts by Michelle Topham
(see all)