The fabulous Conchita Wurst is having a busy day. Not only was she the subject of an entire edition of Der Standard's 'Rondo' magazine today, she has also appeared live on French TV, and is the new muse of a brand new Parrot Zik 2.0 wireless headphones campaign.
With everything else she has done in the last week alone, (when on earth does she sleep?) "You go, girl" doesn't even begin to sound adequate.
Conchita's Parrot Zik 2.0 wireless headphones campaign, by the way, is an interesting one, as it's clearly 'hands on'.
According to Parrot, she's worked with the designers creating audio presets that will allow wearers to hear 'Rise Like a Phoenix' the way she likes to hear it, and to listen to music with a 'Golden Voices' preset, perfect for the voices of her favorite singers – Shirley Bassey, Edith Piaf, Celine Dion, just to name a few.
As for the Parrot campaign itself, the photographs are beautiful, and the accompanying promotional video is gorgeously filmed.
The video also includes a short interview with Conchita by former model and style icon Farida Khelfa, where the lovely Ms. Wurst's spot on message about the nature of a person being more important than where they are from or the color of their skin is front and center.
And this time she adds to it, with a statement about making yourself happy – "Just create your own world".
I could not have said it better myself.
Find out more about the Parrot Zik 2.0 wireless headphones at Parrot's website. Headphones by the way, which I now want because, come on, they're rocking.
Thanks, Conchita.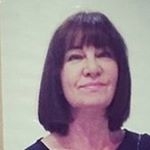 Latest posts by Michelle Topham
(see all)