Conchita Wurst's debut album Conchita released today. To say it's perfect, to me, still seems like a bit of an understatement as this album affected me like few have. Every song is beautiful, and perfectly suited to her powerful voice.
I've written a full review of Conchita already, but wanted to also look at each song individually, as all of them are so oddly distinctive, and from so many different genres, you would think this whole album would be discordant.
But it's not. Each song, as odd as it sounds, fits perfectly into this mish-mash of genres, with something in the thread of each connecting it to the next.
Look at 'Put That Fire Out'. It's a show tune. And anyone who knows the type of power ballads and pop songs Conchita Wurst has been putting out previously might think "What the hell is that doing there?"
But it's one of the best songs on the album, and beautifully connected to the previous track 'Up For Air' as the opening strings and the steady slow drums continue the theme her voice always instills in me — pure joy but always tinged with soul-entwining sadness. (And you know how Conchita always says she loves to wallow in the saddest soul-crushing drama? Yeah, well I'm worse. So, that last bit may just be me).
As I said 'Put That Fire Out' is a show tune. It's that song that appears in every smash hit West End musical. The song that makes the audience sit up straight in their seats, and really pay attention. It's the call to action song. The song that brings every member of the audience on the singer's side, willing to take up arms if necessary.
It's also the one that needs a huge personality and a massive voice to be able to not only sing it but own it, as it's one of those songs that will own the singer just as easily as not.
Of course, 'Put That Fire Out' being sung by Conchita Wurst, the only one doing the owning here is her.
It's a magnificent song, with a heart-wrenching string introduction, and revolution-like drums and chorals. And it makes me imagine Conchita at the head of an enormous crowd of peasants wearing a robe à l'anglaise with a huge skirt, and leading The Women's March on Versailles to put Louis XVI and his wife Marie Antoinette firmly in their place.
Listen to it in the video below. Then pick up your pitchfork and your torch. Conchita, your leader, is waiting for you.
Or…..you could pick up Conchita Wurst's debut album Conchita on one of the major digital music platforms instead. After all, it might just be a revolution in itself.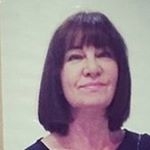 Latest posts by Michelle Topham
(see all)