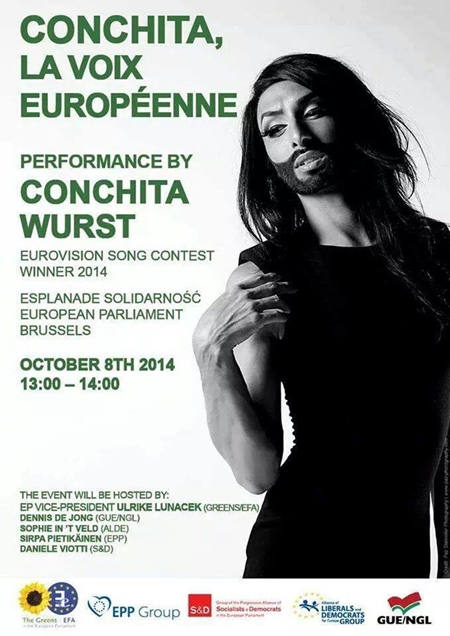 In a past life, I was a professional fundraiser for a variety of gay and HIV/AIDS organizations, as well as a political protester with groups like AIDS Coalition to Unleash Power (ACT UP). That meant I spent years raising money for HIV/AIDS services, worked on a capital campaign for a gay and lesbian community center, and fought for social justice for those being discriminated against because they were HIV positive or gay. In one year alone, I lost 11 friends to HIV/AIDS.
I'm telling you this only to explain just one of the many many reasons I'm so besotted with Austrian singer Conchita Wurst. This one is because she's someone who has the power to change the world in a much larger and more important way than I ever could. No matter how much I tried.
So, today, when I heard the news that Conchita Wurst would be performing in a one-hour concert in front of the European Parliament in Brussels in October, I couldn't have been more excited. Social justice is part of Conchita's message, and doing a concert like this is such a wonderful way to showcase it.
The concert itself is part of a campaign to fight discrimination of all kinds, and Conchita was invited by no less than five MEPs to help them do so.
It will take place outside the European Parliament on October 8th, 2014 between 1pm and 2pm and, as far as the information that I have so far, there are no tickets as it's free. I'll update you with more information about that as I get it.
Meanwhile, let me just say, if you're anywhere in the vicinity and believe, like I do, that Conchita Wurst's message of respect, tolerance and love is important, then I urge you to go. Support her. Applaud her. And, yes, have a blast listening to her sing, as this wonderful woman puts on an amazing show.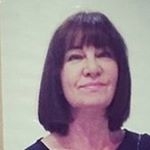 Latest posts by Michelle Topham
(see all)