A short video thank you from Conchita Wurst was put up on her Facebook page last night. A thank you to her fans for the support they give her. And, of course, for all the love. The video is first in German and then in English, with the message in both being slightly different from the other. (You'll find it below).
While the video is incredibly sweet, and it's nice of Conchita to do it, I was far more interested in running it through a few times for other reasons than to listen to her nice message. As it's just one more piece of information I have in my quest to figure out who Conchita Wurst is. (See. Other people spend their time figuring out the universe. I spend some of my time figuring out Conchita Wurst. Then again, as writer Benjamin Alire Sáenz once said, "I bet you could sometimes find all the mysteries of the universe in someone's hand." So, there is that).
That being said, what did I learn from this latest Conchita Wurst video?
That when Conchita has said in the past she finds it difficult to grasp how much her fans love her, and is overwhelmed by all the support she gets, she's telling the truth.
Because go to the German version of the video and look at her eyes at 0:22 to 0:24, and then just FEEL that slight laugh she does at 0:24 followed by the look down and to the side. That's someone who is having a hard time getting her head around what's currently happening to her, when it comes to the many thousands of people all over the world who suddenly simply love her. She's never had that before and, almost a year after Eurovision, it must still be hard to process.
Because, remember, she's gone from someone who spent a large part of her early years not able to defend herself from people who made her life seem like her own mini hell, because there were just so damned many of them and she was alone, to someone who now has a small army of complete strangers that would quite possibly walk through fire for her. Asked or not.
And I can't even imagine how that feels.
In the English version, the same sentiment is repeated at 0:58, where she's talking and then she tilts her head to the left and rests it on her upraised shoulder. Cutest gesture ever, and it's a gesture she does quite often.  It's also one that shows without a shadow of a doubt how incredibly vulnerable she still is when it comes to people loving her.
It wasn't just this piece of treasure I took from this lovely little video either. Two other things also grabbed my attention.
Conchita Wurst has the most beautiful hands, and she uses them in such a lovely expressive way to explain how she feels.
And, of course, right at the end before the camera fades out, she smiles and then does that adorable gesture where she raises that one eyebrow, and gone is the vulnerability, and back comes the flirting. Makes me laugh every time. Because she is an expert at it, and she knows how to use it to full effect.
So, thank you for the video, Conchita, and sorry for analyzing. Then again, I'm sure you know by now, that's what I do.
https://www.youtube.com/watch?v=Gxa73dxpZts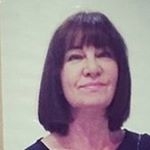 Latest posts by Michelle Topham
(see all)