'Where Have All The Good Men Gone' is Conchita Wurst Gone Gaga
Continuing on with my showcase of each track on Conchita Wurst's debut album Conchita today, Track 6 is 'Where Have All The Good Men Gone' — a modern swing number Conchita Wurst says makes her think of her idol Shirley Bassey.
For me, 'Where Have All The Good Men Gone' is the only track on the album that wasn't love at first listen, as I generally don't like swing. At second listening, however, this one wormed its way in and now I not only get the fun of the song, but I love the emotion behind it.
Look at some of the lyrics:
It's hard to find a man who's a genuine original
When all the guys I see are data virtual and digital
I've spent almost every night searching every single site
And I'm bored
Said he was witty but I couldn't laugh at his jokes
He made me pay for dinner when he claimed he was a CEO
But he still lives with mom – oh no no no!
Tell me: Where have all the good men gone?
Tell me: Where they've taken all the good and strong – they're gone
Ladies, ladies help me sing this song – I wanna know now
Tell me: Where have all the good men gone?
They're gone for good
And can't just about every woman (and gay boy) on the planet relate to those lyrics? Because I think I met my last 'good man' back in 1992. How about you?
'Where Have All The Good Men Gone' is also the perfect song for her personality, as listening to it you can imagine those cheeky faces she was probably pulling when she sang it. And with Conchita loving to have fun, you just know she really gets into singing this song. So much so, this is one I'm looking forward to seeing her sing live. I bet she's going to rock it.
As for her voice here, that's all encompassed in that typical swing high note, but a note that is far higher and clearer than you generally hear in tracks like this. That quintessential Conchita Wurst high note, few songs would be complete without.
And something suddenly struck me about 'Where Have All The Good Men Gone'. In some respects its 'Conchita Wurst Gone Gaga'.
You know — Cheek to Cheek — that amazing Grammy-winning jazz and swing album Lady Gaga released last year with Tony Bennett? Well, this song reminds me of that a little bit (as well as of this fabulous Gaga/Bennett video), as in this she has Gaga's playfulness, cheek and plain chutzpah. Although, I'd have to say on this track, Conchita may even have the edge.
Listen to Conchita Wurst's 'Where Have All The Good Men Gone' in the audio video below to see what I mean. And then grab her debut album Conchita so you can hear the rest.
It released today in Europe on Sony Music Entertainment Austria and is available on all major digital music platforms, as well as on CD online and in stores. (For the US, Asia, and some other regions it looks like its releasing on the 18th, so if you can't grab it yet, pre-order it, as it's only three days).
Finally, read about and listen to other tracks on the album —  'Colours Of Your Love' — a fabulous electronic dance number, the erotic 'Out of Body Experience', and 'Put That Fire Out', the song that belongs in a hit Broadway musical.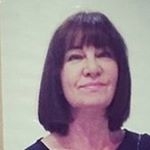 Latest posts by Michelle Topham
(see all)