Conchita's 'Have I Ever Been In Love' should be From Vienna With Love's third single
Austrian singer songwriter Conchita released his second studio album last Friday. Called From Vienna With Love, it is a stunning collaboration with the world-renowned Vienna Symphony Orchestra (known as the Wiener Symphoniker here in Austria).
The album consists of mainly cover songs, with one original self-written song — the gorgeous 'Have I Ever Been In Love' — thrown into the mix.
In the build up to the album release, Conchita released two singles — his covers of 'The Sound of Music' and 'Für mich soll's rote Rosen regen'.
Neither did particularly well on the Austrian music charts which, if you know anything much about the Austrian music scene, shouldn't be too much of a surprise.
After all, when it comes to getting music on the charts, more money is spent in Austria promoting American, British, and German artists rather than their own. A mind-blower when you think that, of course, means much of the money spent in Austria on music ends up leaving the country.
But hey, Austria, I'm sure my two countries of nationality, America and the UK, and then Germany thank you!
Related: Conchita's From Vienna With Love with the Wiener Symphoniker is a thing of beauty
So, yes, with any single release other than his Eurovision Song Contest winning song 'Rise Like a Pheonix', Conchita has to work harder to get a song to chart in a decent place in Austria.
Which, as someone who is a massive supporter of this astoundingly talented and massively under-rated Austrian singer, frustrates me like you would not believe.
Because every single he releases is world-class and, if he lived in any other country where their own artists are promoted more than everyone else's, Conchita would be climbing the charts a helluva lot faster.
But me being the type of person that isn't a quitter, and someone who is determined to get this Austrian singer songwriter where he deserves to be — as iconic as Barbra Streisand, Celine Dion, Beyonce, P!nk, Lady Gaga, or any male singer this amazing person decides he wants to push out of the world-domination ranking — I am pushing ahead with promoting this powerhouse of a singer wherever and whenever I can.
Conchita's 'Have I Ever Been In Love' is so damned elegant
So today's push?
Conchita's self-penned song 'Have I Ever Been In Love', because this thing is magical.
Written by Tom Neuwirth (aka Conchita) in collaboration with Kylie's Producer and Musical Director Steve Anderson, and British songwriter Em Rohan, it is easily my favorite song on From Vienna With Love.
And let me tell you, that is a very very hard choice to make, as every song on this stunning album is superb.
But it is the power, addictiveness and elegance of 'Have I Ever Been In Love' that grabbed me right from the first time I heard it. The same elegance that has had me playing 'Have I Ever Been In Love' on continual repeat on Spotify since 7:15 this morning. (It's actually a damned powerful song to write to!)
And, with lyrics like this, "Morning comes and I'm tasting regret, left my tears on the bed, try not to wake your attention' –yea Gods, as a writer, that just touched my heart.
It also seems many Conchita fans think the same way as I do as in the most up-to-date Spotify play numbers I checked (22/10/2018), 'Have I Ever Been In Love' is the third most played track from the album on the streaming service, right behind her two single releases.
So, I am asking Conchita, the Wiener Symphoniker and her record label Sony Austria, could we please get this beauty as the third single from From Vienna With Love?
Because a song this fabulous should be getting much more air play than it is.
Now listen to Conchita's 'Have I Ever Been In Love' in the video and in the Spotify widget below, and then tell me I'm wrong.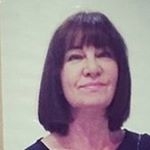 Latest posts by Michelle Topham
(see all)