Conchita's 'This Is Me' (The Greatest Showman) is HER anthem song — Golden Globe winner or not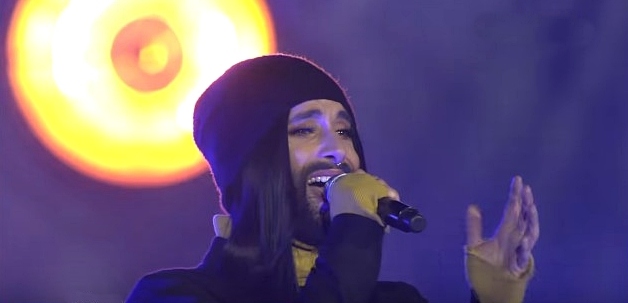 Conchita's 'This Is Me' (The Greatest Showman) is HER anthem song — Golden Globe winner or not
As I have written close to 600 articles about Austrian singer Conchita, some may think I'm biased when I say Conchita's cover of the Golden Globe winning song 'This Is Me' is the most important version of the song so far.
Regardless that Keala Settle sang it beautifully in the movie 'The Greatest Showman', her version just won a Golden Globe Award, Kesha recorded it too, or that a group of YouTube 'influencers' (including Conchita) gave an ensemble performance of the track as part of the movie promotion.
Believe me. Conchita's 'This Is Me' is still the most important.
And it not only comes down to Conchita's superb live performance of the song during the official New Year festivities in Berlin last week, but the song lyrics themselves and how much 'This Is Me' could have been written for her.
But let's start with why Conchita was chosen as a YouTube 'influencer', and how she ended up singing the song in the first place.

Conchita the YouTube Influencer — NOT!
When I first saw Conchita had been chosen as part of a group of 'YouTube Influencers' to travel to London and record an ensemble version of The Greatest Showman's 'This Is Me', it made no sense to me at all.
First, Conchita is far more famous than any of the 'influencers' (what a vacuous and hopefully soon-to-be-dead term that is!) that were chosen to sing alongside her.
Conchita won the Eurovision Song Contest for chrissake, the world's biggest singing competition, and is already a major European recording artist and media darling in her own right.
On top of that, 'YouTube Influencer'? That term couldn't be more wrong.
Because that girl doesn't understand the first thing about social media or how to 'influence' on it. Nor does she probably care.
After all, not only is it obvious by how she runs her own Instagram account (she runs her Instagram account, everything else is run by her social media manager), she has admitted it herself a thousand times. Social media? She doesn't really get it.
But, hey, 20th Century Fox Germany were choosing to promote Conchita with an appearance in an ensemble video, so I'll go along with it.
Of course,  once the movie was released, it made more sense. As obviously, in 20th Century Fox's mind, if Keala Settle sang 'This Is Me' in The Greatest Showman while playing a bearded woman, why not get an actual 'bearded lady' to sing the song?
Enter Conchita.
And yes, a bit too obvious on 20th Century Fox's part but, who am I to judge?
Besides, Conchita loves to work with 20th Century Fox (she's done so before for the movie Penguins of Madagascar) and, if the girl wanted to do it, more power to her.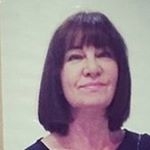 Latest posts by Michelle Topham
(see all)