Montreal-based indie rock band Corridor's 'Pow' released today
I have to admit, up until a month ago, I wasn't familiar with Montreal-based indie rock band Corridor. Not until a couple of songs popped up over the last couple of weeks in my YouTube feed via my subscription to indie record label Sub Pop's channel.
Songs that are the first tracks to be released on Sub Pop by Corridor after the band switched record labels.
A first for Sub Pop as well as, until now, they have never signed a Francophone band.
And a welcome addition to my YouTube feed, as the new Corridor songs — 'Domino', 'Topographe' and 'Pow' — are all wild energy, insistently pounding, addictive treasures.
All three are from the Canadian band's upcoming third studio album Junior, due for release on October 18th.
Today's release, Corridor's 'Pow', however, is one of the most high energy tracks I have heard in a long time.
And, with its pounding, driving beat, heavy bass line and buzzing guitar wrapped around a catchy melody and dreamy vocals, it is also a track that sticks in your head.
In other words, thanks Sub Pop for signing Corridor, as I would have hated to miss this awesome indie band. Especially as, if the three tracks released so far are any indication, their third album is going to be something pretty damned cool.
Listen to Corridor's 'Pow' in the just-released audio video below. Unless you speak French, you probably won't understand the lyrics, but that wild, pounding, exuberantly energetic sound definitely makes up for it.
You can also hear the track, along with the first two releases from their upcoming new album, in the Spotify widget below.
Follow Corridor on Facebook. You can pre-order Junior on Bandcamp or at Sub Pop Mega Mart.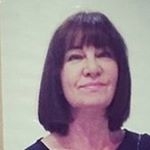 Latest posts by Michelle Topham
(see all)