Sometimes you hear a song, and the goosebumps are so intense you know this one is going to stick with you for a long time. Then add in an incredibly melancholic performance from a singer who, as she sings, seems to be mired in the deepest, darkest tragedy. And that song? With that singer? It should be one of the most played songs on the planet.
The song I'm talking about in that vein today is Australian singer Courtney Act's cover of the Bee Gee's classic 'Stayin' Alive'. A track she has changed from its 1970s disco version to a slowed down torch song that, the way she sings it, will break your heart.
Especially when you see how she performs it in the accompanying video. Stripped down, sparse and gut-wrenchingly sad.
And as for Courtney's voice? Holy hell, that girl can hit those high notes.
What's also interesting about this version is, because it has been taken down to nothing more than Courtney's voice with a piano accompaniment, it forces you to concentrate on the lyrics. And, when you do, you realize how terribly sad they really are. Something the 1970s original version of the song covered up with disco.
Watch Courtney's cover of 'Stayin' Alive' in her new video below. Now that, it should be a new classic. Because it is beyond breathtaking.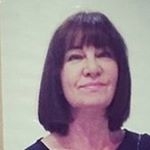 Latest posts by Michelle Topham
(see all)