Courtney Barnett and Kurt Vile's 'Continental Breakfast' video is the loveliest thing
Courtney Barnett and Kurt Vile's 'Continental Breakfast' video is the loveliest thing
Courtney Barnett and Kurt Vile have just released the music video for their new single 'Continental Breakfast'. It is the second single from the collaboration album Lotta Sea Lice on October 13th. 
And the video for Barnett and Vile's 'Continental Breakfast' is another fabulous little gem, just like 'Over Everything' turned out to be.
Because it's a low-budget video directed by Danny Cohen of Courtney Barnett and Kurt Vile hanging out with friends, family and kids in their respective homes of Melbourne and Philadelphia, and just having a fabulous time.
They have afternoon tea with grandparents, go to the fun fair with kids, go bowling with friends and take walks in the woods. The lovely little things of life we all like to do.
And is it just me, or is it really nice that artists this good aren't wasting money on hugely expensive videos, but are instead just doing the basics and still producing something I will watch over and over again. Because that happy vibe, man, that is just lovely to see.
Watch the music video for Courtney Barnett and Kurt Vile's 'Continental Breakfast' below. You can pre-order Lotta Sea Lice on all major digital music platforms. It releases on October 13th via Matador.
I think this has to be my favorite collaboration yet.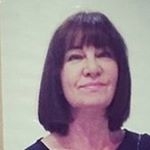 Latest posts by Michelle Topham
(see all)