Watch Courtney Barnett perform new song 'Charity' live on KCRW 
Australian indie rock singer songwriter Courtney Barnett is currently doing the rounds of the TV shows and radio stations promoting Tell Me How You Feel, her soon to be released sophomore album.
Which is why she showed up on the brilliant KCRW show 'Morning Becomes Eclectic' this week to sing her new song 'Charity'.
Barnett's performance of 'Charity' was filmed at Apogee Studio in Los Angeles, and is actually part of an entire set Barnett did for KCRW.
That set will be available on the 'Morning Becomes Eclectic' website starting tomorrow, which of course is the release date of her new album.
An album that, apparently, Barnett wrote while feeling immense pressure to produce something just as good as her debut. And an album that shot her to international attention soon after its release in 2015.
Barnett talks about that, self-doubt, coping with fame, plus the homophobia she still often has to deal with on an excellent interview with The Guardian.
As for the reception Courtney Barnett is going to receive when Tell Me How You Feel is released tomorrow, if 'Charity' is anything to go by, plus the four songs Barnett performed on Live From Here earlier in the month, I don't think she has anything to worry about. As they sound pretty stellar to me.
Until tomorrow, when we can find out, here is Courtney Barnett rocking 'Charity' live on KCRW in the video below.  Nice, eh?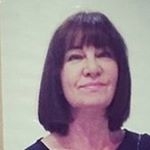 Latest posts by Michelle Topham
(see all)