Courtney Barnett's live performance on Live From Here of 4 songs from Tell Me How You Really Feel shows a richer edgy sound 
Australian singer songwriter and rocking guitarist Courtney Barnett has a second album coming out this month. An album that is probably one of the most anticipated of the year, considering her 2015 debut album, Sometimes I Sit and Think, and Sometimes I Just Sit, was hugely critically acclaimed and did so incredibly well.
Courtney Barnett's second album, Tell Me How You Really Feel, will be released on May 18th, which is why the Aussie singer showed up on Live From Here (formerly known as A Prairie Home Companion) for a live performance over the weekend.
While there, Barnett performed four songs — 'Need A Little Time', 'Nameless, Faceless', 'City Looks Pretty' and 'Sunday Roast. Songs that show it is pretty likely the rest of her sophomore album is also going to have an even richer, fuller, slightly softer sound than her debut.
No complaints here, though, as Barnett was superb on Live From Here playing these four tracks, and the songs themselves still have her trademark deadpan quirky sound that has gained her so much acclaim, even if they are richer and softer.
As for the upcoming album, Barnett says it is more reflective than she expected it to be when she started out.
"I started writing it about friends and people close to me kind of struggling. It turned quite reflective. It touches on communication, vulnerability, and a whole lot of general human behavioral traits."
The 10-song track list for Tell Me How You Really Feel that includes all these emotions looks like this:
Hopefulessness
City Looks Pretty
Charity
Need a Little Time
Nameless, Faceless
I'm Not Your Mother, I'm Not Your Bitch
Cripping Self-Doubt and a General Lack of Confidence
Help Your Self
Walkin' on Eggshells
Sunday Roast
Now watch Barnett playing three of those tracks on Live From Here in the videos below. And check out how even more comfortable she now is live on stage than she used to seem to be when her debut album was released?
Love it.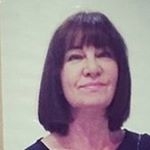 Latest posts by Michelle Topham
(see all)