Craig Colton uditions for X-Factor and surprises his parents in the audience
For my Memories Monday segment today, I'm featuring a couple of videos of British singer Craig Colton. In the first video, Colton came to the British public's attention when he auditioned for series 8 of the X Factor in an audition that wasn't just surprising for how good he was, but was also surprising as he had not told his mum and dad he was auditioning. They were in the audience, and had a helluva shock when Craig walked out onto the stage.
And the video of his audition is fabulous as Craig Colton has such a charming personality when he gets on stage and tells the judges his parents are in the audience, but they didn't know he was coming. Then it's incredibly touching when he sings, as you can see just how proud his parents are of him.
Craig Colton went on to win a place on the X Factor, and get all the way through to week 7 before he was eliminated.
Since then, he's been making a place for himself in the entertainment business in LA, writing and recording new music with Robbie Williams, and working on music with the help of Christina Perri and her team.
The second video is of Colton two years later singing 'Colour The Sky' and it's so beautiful, and shows how much he's grown musically.
Watch both videos and enjoy today's Memories Monday. And, yes, I hope we see a lot more of Craig Colton. He's lovely.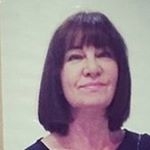 Latest posts by Michelle Topham
(see all)