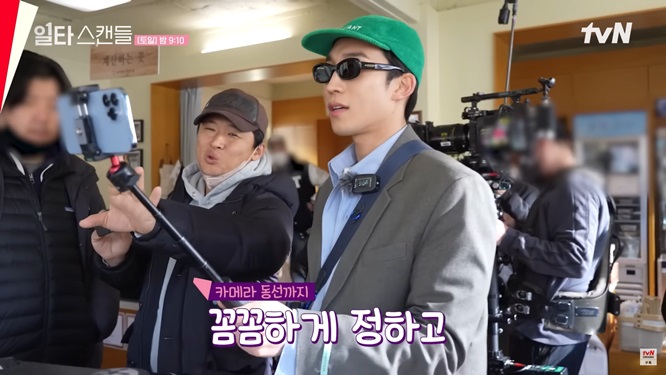 SPOILER ALERT: If you haven't watched Crash Course in Romance up to Episode 10, there are some spoilers in this piece you should be aware of before reading it.
There is a cute video that has just been released by Korean TV channel tvN in its latest promotion of the hit K-drama Crash Course in Romance.
The video, while also showcasing behind the scenes footage of the drama's main characters, begins with footage of the rehearsal and filming of the restaurant scene when livestreamer Mr. Popular heads to Nam Haeng Seon's banchan restaurant to harrass her.
After all, when a scandal is kicking off, a livestreamer worth his salt should be first on the scene, right? Regardless that it might be an invasion of privacy for the person involved, and disgusting to anyone with any morals.
Of course, Crash Course in Romance's Mr. Popular is introduced in the drama for not only "comedy effect", but also because he becomes instrumental in revealing to male lead Choi Chi Yeol that banchan restaurant owner Nam Haeng Seon isn't actually married, but single. (That happens at the end of Episode 10, just in case you haven't seen it).
The tvN video, though, shows the rehearsal between Mr. Popular (superbly played by Lee Sang Yi, who fans will remember as one of the male leads in Hometown Cha Cha Cha), Nam Haeng Seon (played by Jeon Do Yeon) and her friend Kim Young Joo (Lee Bong Ryun, also a big hit in Hometown Cha Cha Cha).
Of course as you would expect, while taking the rehearsal seriously, all three actors think it's hilarious as the rehearsal ends and they can see the funny footage that Mr. Popular shot.
Watch Lee Sang Yi as Mr. Popular in Crash Course in Romance in the tvN video below.
The character himself might be hella annoying, but the actor is brilliant playing him.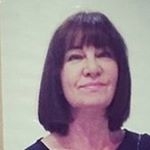 Latest posts by Michelle Topham
(see all)