For retro music, The Cult's 'She Sells Sanctuary' 12″ long version is just about the best dance song ever. In fact, I've been known to request it twice in a row at various nightclubs I've been to as it's that good to dance to. It's one of those songs that needs to be listened to at the loudest volume possible, hence the nightclub, and should be danced to when you're hot, sweaty and had a few drinks. Sorry, but that's just the way I like to dance to it.
The Cult's 'She Sells Sanctuary' long version is also my Repeat Rotation Video today as, for some reason, I've been in a dancing mood today and my neighbors are all out at work so……music cranked and I'm having a blast.
The Cult, by the way, are a British hard rock group from up near my neck of the woods of the UK, –Bradford, Yorkshire — and have been around since the mid 1980s.
Ian Astbury is the lead singer (and man, his voice is incredible), and Billy Duffy is on guitar. They've been around for most of the time the band has been in existence.The other two members are now Chris Wyse on bass and John Tempesta on drums.
The music they play is hard, goth rock and punk. And awesome if you're in that mood for something that makes you feel like you're really alive. 
If you're also in a mood to dance, I suggest you hit 'Play' on the video below. Play it loud, with headphones, if you don't want to bother the neighbors and can dance with them on, and, by all means, close your eyes. Just don't fall over and hurt yourself.
This……..it's my favorite dance song ever. Hope you make it yours.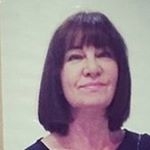 Latest posts by Michelle Topham
(see all)