As if the upcoming open-world action-adventure RPG Cyberpunk 2077 was not going to be amazing enough (yes, the hype is real), Polish developer CD Projekt Red has just released a short video about the Cyberpunk 2077 soundtrack and, wow, will it have some cutting edge music to match the dystopian future of this ground-breaking game.
Artists whose music will be featured on the Cyberpunk 2077 soundtrack include Grimes, Run the Jewels, Refused, Tina Guo, A$AP Rocky, Gazelle Twin, Ilan Rubin, Nina Kraviz, Deadly Hunta, Rat Boy and Richard Devine. A
All mention they have created futuristic, punk, industrial, "dirty" music that will be unlike anything you have ever heard in a video game before.
Actor Keanu Reeves will be the voice of main character Johnny Silverhand.
Yes, you could say CD Projekt Red is most definitely going all out with this game.
As Marcin Przybylowicz, the music director for the highly-anticipated game points out at the end of the video as well, these artists are just a taste of what you can expect from the Cyberpunk 2077 soundtrack.
Cyberpunk 2077 is due for release on 16th April, 2020 on PC, PlayStation 4, Stadia and Xbox One. The game has been developed by more than 500 people, and will have both single-player and multi-player modes.
It will also have a non-lethal way of playing through the game, by hacking characters instead of killing them, for those who prefer to be pacifists.
You can pre-order the game from its official website and, if you want to make sure 100 percent of your money goes to CD Projekt Red and that the game is DRM-free, be sure to order it on CD Projekt Red-owned GOG.
The Cyberpunk 2077 soundtrack comes with the game, along with a digital art booklet, a Cyberpunk 2020 source book and wallpapers. If you grab the game on GOG, you will also get print quality posters, a GOG exclusive digital book and extra wallpapers and avatars.
Guess where I pre-ordered mine?
Now watch the short video on the Cyberpunk 2077 soundtrack below.
Related: There will NOT be micro-transactions in Cyberpunk 2077 you can count on it say CD Projekt Red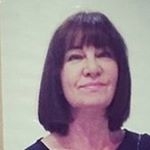 Latest posts by Michelle Topham
(see all)