The music video for Damien Rice's '9 Crimes' is probably one of the oddest ones ever made, considering it consists of Rice chasing a woman's head that's floating around like a balloon, catching it and then walking down the street holding the string. Until, of course, the head is 'popped' by a boy with a slingshot.
If you know much about French cinema, however, you may have recognized '9 Crimes' as having been filmed in homage to the classic French short film The Red Balloon (Le Ballon Rouge), with its similar premise.
Now Damien Rice's '9 Crimes' is my Repeat Rotation Video today. Simply because the song is gorgeous and the video, while odd, is beautifully done.
As for '9 Crimes', it was the first single released from Rice's 2006 album 9, and features Irish singer songwriter Lisa Hannigan's voice and, of course, head. Since its release, it's popped up in all kinds of TV shows and movies, although it's probably the most famous for its appearance in the movie Shrek the Third.
Watch the video for '9 Crimes' below.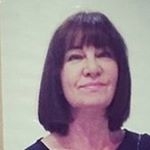 Latest posts by Michelle Topham
(see all)