It has been quite a while since Irish singer songwriter Damien Rice released new music. What with his last studio album My Favourite Faded Fantasy coming out in 2014, and nothing else since.
So, you can guarantee when I saw a notification on my YouTube feed for a video titled Damien Rice's 'Chandelier', I clicked on that faster than is almost physically possible.
Because come on, not only new Damien Rice music, but also a cover of one of my favorite tracks, Sia's 'Chandelier'.
And, to add the cherry on the cake, Damien Rice's 'Chandelier' was actually recorded for a soon-to-be-released benefit album called Songs for Australia.
It was that that got him out of semi-retirement it seems.
The album was put together after the recently horrific Australian bush fires by Australian folk singer and songwriter Julia Stone. It was recorded to help raise money for a number of organizations, including the NSW Rural Fire Service, Landcare Australia and Emergency Leaders for Climate Action.
All of them are working towards creating a better future for both Australia and the world.
Songs for Australia deliberately features covers of well-known songs by Australian artists chosen by Stone, but has been recorded by artists from a variety of countries.
They include The National, Kurt Vile, Dermot Kennedy, Joan As Police Woman, Paul Kelly, Sam Amidon, Dan Sultan, Dope Lemon, Pomme, Martha Wainwright, Petit Biscuit, Damien Rice and, of course, Julia Stone.
All of them donated their time to record their chosen cover songs.
The album Songs for Australia will be released digitally on Friday, March 13th. It will get a vinyl and CD release in June. All proceeds go to the six chosen organizations.
You can buy the album via its promotional website, along with cool merch like t shirts, tote bags, vinyl and CDs. And learn more about why it was recorded via links like this.
As for Damien Rice's 'Chandelier', he has chosen to not go anywhere near the energy or the tempo of the Sia original in his version of the song.
Instead, he has recorded 'Chandelier' in a gut-wrenchingly slow and sad way, in which it almost seems the lyrics and music are physically being dragged from his very soul in order to create a song he doesn't really want to share with the world.
It is so devastatingly personal.
Listen to 'Chandelier',  Damien Rice's touching offering for the Songs for Australia benefit album below.
And don't forget to buy the album when it becomes available, as something needs to be done quickly so neither Australia nor anywhere else in the world has to go through that kind of environmental devastation and loss again.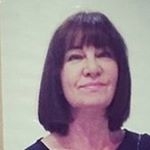 Latest posts by Michelle Topham
(see all)