After a long eight year musical absence, Irish singer Damien Rice is finally back with a new album and a new single.
The album, his third studio album, is called My Favourite Faded Fantasy and is due out on November 10th, 2014. The single is 'I Don't Want to Change You', and it is utterly lovely.
The official music video for 'I Don't Want to Change You' was also released this week.
Shot in Iceland, it shows Damien Rice standing at the end of a dock singing about trying to let go of love. And, yes, it is as bleak and beautiful as you might expect.
Particularly that last scene where Rice pushes himself back into the water. A scene that is obviously played in reverse to get that gorgeous, stilting, agonizingly melancholic feel to it as he pushed back from the dock and disappears into the cold cold water.
My Favourite Faded Fantasy will be released on October 31st and critics are loving it so far, so it is looking like another big hit for Damien. As he is one of my favorite singer-songwriters of all time who does not release new music anywhere near as often as he should, all I can say is "Yay".
Meanwhile, watch the video for 'I Don't Want to Change You' below.
It is as sad as you would expect coming from him.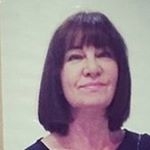 Latest posts by Michelle Topham
(see all)