Conchita Wurst will perform as part of the 'ViennaSphere' in March and April
The Vienna Tourist Board has released the dates for Conchita Wurst's 'ViennaSphere' performances in five cities around Europe.
The 'ViennaSphere', just in case you haven't heard about it, is a 360° specially designed projection dome that houses a spectacular 15-minute multimedia event showcasing Vienna, as well as a never before seen performance of Conchita Wurst singing her Eurovision winning song 'Rise Like a Phoenix'. The sphere will be in each of five European cities for three days, the multimedia show sounds like its going to be fabulous, and admission is free.
Every evening the Vienna Tourist Board will also be giving away a trip to the Austrian capital for two including flights, two nights in a Vienna hotel, tickets for public transportation, and two tickets for the final of the Eurovision Song Contest on May 23, 2015. So, if you're interested in seeing Eurovision 2015 in Vienna, make sure you visit the 'ViennaSphere' and, while you're there, enter the competition.
During each city stop, Conchita Wurst will also be giving a private performance in the 'ViennaSphere' to invited guests only — mainly travel industry representatives and journalists — on the eve of the dome's arrival in each city.
Dates of Conchita's 'ViennaSphere' performances are as follows:
Barcelona – 18th March, 2015
Paris – 25th March, 2015.
London – 1st April, 2015
Milan – 9th April, 2015
Berlin – 16th April, 2015
For more information about the ViennaSphere, head to the Vienna Tourist Board's website. And, of course, visit if you can as it sounds like fun.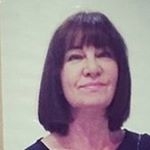 Latest posts by Michelle Topham
(see all)