Death Cab for Cutie pays tribute to Chris Cornell with lovely cover of 'Fell on Black Days'
If I didn't already love Death Cab for Cutie beyond distraction, I would love them even more after finding out they held a benefit concert on Friday night for the ACLU and Planned Parenthood.
And, to top it off, they also performed a lovely live cover version of Soundgarden's 'Fell on Black Days' in tribute to late lead singer Chris Cornell, who committed suicide last month.
Advertising
When announcing the song, Death Cab for Cutie's frontman Ben Gibbard spoke about Cornell's "unbelievable talent" and described him as "a f*cking insane singer."
Gibbard was obviously incredibly thrown by Chris Cornell's suicide as well, as he also wrote a Facebook post about it at the time saying,
"Chris Cornell was by far the most sophisticated lyricist of his Seattle contemporaries. I have been inspired by the richness and depth of his lyrics since I was a teenager and would argue he never got the credit he deserved for them. This is an absolutely devastating day for the Seattle music community. We have lost an all-time great."
He is certainly correct there.
Related: Death Cab for Cutie 'Good Help (Is So Hard To Find) is catchy and cool
Advertising
Watch Death Cab for Cutie performing 'Fell on Black Days', and Gibbard giving it his own laid-back touch in the fan video below. Nice, isn't it?
You can buy Death Cab for Cutie's latest album Kintsugi on all the major music sites.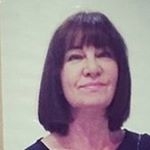 Latest posts by Michelle Topham
(see all)