Death Cab for Cutie's 'Gold Rush' voice distortion gives Ben Gibbard a lisp — what were they thinking?
Alternative rock band Death Cab for Cutie's has just announced their upcoming ninth studio album. Called Thank You For Today, the album is the follow up to the hugely successful Kintsugi and will release on August 17th on Atlantic Records.
Along with the announcement, the indie band also released 'Gold Rush', the lead single from the album, which came with a music video.
Sadly, Death Cab for Cutie has gone for voice distortion on lead vocalist Ben Gibbard's vocals on the song, giving him a bizarre lisp that ruins what could have been a catchy track and, for me, makes it unlistenable.
Which leads me back to my constant thought on bands that have been around for a long time. Why, at some point, do so many of them go off in a direction that seems to be nothing more than wanting to be 'artsy' when, in reality, it only serves to destroy the successful sound their followers have always loved? It is something I will never understand.
Meanwhile, let's hope the rest of Thank You For Today isn't like 'Gold Rush', or it will be the first Death Cab for Cutie album I don't buy.
Watch Death Cab for Cutie's music video for 'Gold Rush' below to see what I mean.  The track list for Thank You For Today looks like this:
1   I Dreamt We Spoke Again
2   Summer Years
3   Gold Rush
4   Your Hurricane
5   When We Drive
6   Autumn Love
7   Northern Lights
8   You Moved Away
9   Near/Far
10 60 & Punk
You can find out more about the band's new album, and any upcoming concerts associated with it on the Death Cab for Cutie website. That will include a North American tour, which kicks off in the fall.
Related: Death Cab for Cutie's 'Million Dollar Loan' kicks off the new 30 Days, 30 Songs anti-Trump campaign and it's brilliant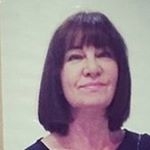 Latest posts by Michelle Topham
(see all)