Delightfully Deceitful, Episode 11 sees audience drop
As someone who has been watching the revenge drama Delightfully Deceitful since it premiered on May 29th, it has bemused me from the first episode why more people didn't become enamored of the main leads and the story.
Sure, some of the writing is a bit messy, but the Delightfully Deceitful plot is still interesting as well as more unusual than a typical K-drama plot.
With the latest viewership numbers released from Nielsen Korea after last night's episode aired then, it is yet another disappointment to see Delightfully Deceitful, Episode 11 garner the drama's lowest ratings yet.
Advertising
According to Nielsen Korea, those ratings were 3.022 percent nationwide, which is a drop from its previous episode's 3.66 percent.
That being said, that rating did still place Delightfully Deceitful in the #1 spot on cable for the day.
In Seoul, Delightfully Deceitful, Episode 11 also saw a fall in ratings, although the audience numbers did not drop to the drama's lowest in that region of the country.
Those ratings were 3.24 percent, which is a drop from the 3.40 percent of the drama's previous episode.
Again though, those ratings still put it in the #1 spot on cable in Seoul.
Advertising
Delightfully Deceitful stars Chun Woo Hee and Kim Dong Wook.
It airs every Monday and Tuesday at 20:50 (KST) on tvN, as well as streams on TVING, with its next episode premiering later on tonight.
The drama's final episode will air on July 18th.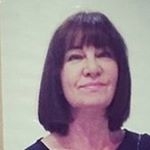 Latest posts by Michelle Topham
(see all)