Delightfully Deceitful, Episode 12 back on the upswing
The South Korean revenge drama Delightfully Deceitful, Episode 12 aired last night to increased ratings.
The latest numbers from Nielsen Korea show those ratings were 3.42 percent nationwide.
That is an increase from the previous episode's 3.02 percent, which was the drama's lowest rating of the series.
Advertising
That rating also placed the drama in second place on cable TV for the day.
In Seoul, Delightfully Deceitful, Episode 12 garnered 3.47 percent of the audience share.
That was also a slight increase from the previous episode's 3.24 percent and, again, a rating that placed the drama in second place for cable TV viewers in Seoul.
Throughout its run though, Delightfully Deceitful has earned pretty solid ratings, with audience share not fluctuating out of the 3.02 to 4.55 percent range.
All extremely healthy numbers for a drama airing on a paid TV channel.
International viewers and Delightfully Deceitful
Advertising
International viewers of the drama who use My Drama List (usually a great site to learn about audience reaction to a specific drama) are still rating it a quite low 7.7 out of 10 (low even for users of that site), even after Delightfully Deceitful, Episode 12 aired last night.
Most people's complaints are not about the actors heading the drama, however, but instead are about the poor writing and the lack of either character development or plot development.
According to a substantial number of My Drama List users, the plot has been consistently confusing, nonsensical and, in some cases, downright bizarre in the way the screenwriter wrote a character (main lead Lee Ro Um, for instance, who has shown zero character development in 12 episodes), or in a direction the screenwriter chose to take a specific situation that made little logical sense.
While I do not think the writing is as bad as some people insist, I do agree that, with only four more episodes left in the series, I would have expected to see both more character development (come on, Lee Ro Um, snap out of it) and more plot development.
Instead it has seemed that, while I am still finding the drama entertaining and a worthwhile watch, over the last three or four episodes we have had little movement but a lot of round-and-round-in-circles-we-go.
Hopefully, the screenwriter can bring everything together to an at-least logical conclusion in the last four episodes.
Delightfully Deceitful stars Chun Woo Hee and Kim Dong Wook.
It airs every Monday and Tuesday at 20:50 (KST) in South Korea, with TVING also streaming the drama. Its final episode will air on July 18th.
Check out the preview for Episode 13 (unfortunately only available in Korea) below.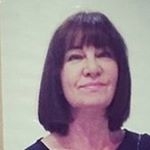 Latest posts by Michelle Topham
(see all)