The second episode of Kim Dong Wook's new drama Delightfully Deceitful did not fare as well as its first in the South Korean ratings last night.
According to Nielsen Korea, Delightfully Deceitful, Episode 2 ratings fell quite hard, with a 3.46 percent of the audience share nationwide.
That is a 1.09 percent drop since the revenge drama's first episode.
In Seoul, the tvN drama fared even worse with a 3.67 percent audience share, which is a 1.35 percent drop from its first episode.
And, of course, many drama's second episodes fall in the ratings after viewers watch the first and then decide it isn't their thing, but an almost 25 percent drop in ratings after just one episode is quite a large one.
That being said, from comments from international viewers, it is probably easy to see why.
International viewers on Delightfully Deceitful, Episode 2
After the comedy crime revenge drama premiered on Monday night, a number of international viewers on sites like My Drama List commented that the episode had been "confusing" or "slow".
In today's fast-paced world, that can be the death knell for a drama as, if a writer cannot grab an audience's attention right from the get-go, it can be difficult to attract them back.
Do be aware, though, if you dropped Delightfully Deceitful after its first episode, you shouldn't have done.
After all the slowness of the first episode was due to the writer needing to set up what comes after and, if Episode 2 is anything to go by, what comes after will be brilliant.
That being said too, the same international viewers are now commenting on how much better Delightfully Deceitful, Episode 2 turned out to be (I agree, as it really is excellent), with some saying what an incredible performance Chun Woo Hee as main female lead Lee Ro Um has given so far.
Others are enjoying the cool casting with not only Chun Woo Hee a heavy hitter, but also real life friends Kim Dong Wook and Yoon Park acting together again, as well as the inclusion of Park So Jin (my personal favorite since hersuperb performance in Bo Ra! Deborah), and Crash Course in Romance and Kill Bok Soon's Lee Yeon.
Yep, as drama casts go, this has one of the best this year so far.
In other words, if you dropped the drama after Episode 1, you might want to give Delightfully Deceitful, Episode 2 a go.
Not only is the cast phenomenal, but the plot itself really picks up after the first episode.
Delightfully Deceitful, Episode 2 is now streaming on TVING.
The next episode of the drama will air on tvN on Monday, June 5th at 20:50 (KST), with every new episode airing on Monday and Tuesday after that.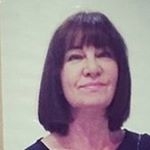 Latest posts by Michelle Topham
(see all)