The Kim Dong Wook-led revenge crime drama Delightfully Deceitful, Episode 3 audience share increased last night after the drama saw a substantial drop for its second episode last week.
According to the official numbers from Nielsen Korea, the ratings for Delightfully Deceitful, Episode 3 increased nationwide from last week's 3.46 percent to last night's 3.50 percent.
A slight increase, of course, but an increase that was also even higher in the Seoul ratings with a 3.97 percent audience share compared to last week's 3.69 percent.
Of course, the tvN drama is not yet back up to its first episode's highest yet ratings (4.55 percent/5.02 percent), but at least it is heading in the right direction.
What are international viewer saying about Delightfully Deceitful?
Unfortunately for the tvN drama, it is not readily available legally outside South Korea except in an extremely small number of regions.
That means the audience numbers for the drama are small. Even on My Drama List, which is a website frequented by K-drama fans from all over the world.
That being said, the international viewers who are watching it either legally, via VPN, or via other means seem to be in agreement that the drama is very well-done.
At least considering the high-on-that-site 8.1 out of 10 rating Delightfully Deceitful is currently receiving.
People in the comments are also stressing how much they are enjoying the show, the plot and the characters.
Comments after Delightfully Deceitful, Episode 3 range from:
Gosh this show is sooo good so far!! I hope they keep the momentum til the end. The plot is very interesting and the characters are well written.

No one is stupid*so far* everyone has their own unique character that I LOVE! Also love that MCs are smart in their own way and no one really is getting ahead of each other.
to:
The conversation between the leads is gold!!!👍🏻 (especially in Episode 3)
Whoever wrote their dialogue is a talented person.
As someone who is also watching the drama, I have to say the commenters are right on the money.
Screenwriter Han Woo Joo has written a very clever script with believable and relatable dialogue from interesting, if sometimes crazy, characters.
The acting from the entire cast is also well above par, the cinematography is beautifully done, and the locations chosen for the filming are stellar.
All in all, Delightfully Deceitful is turning out to be one of the most interesting K-dramas of 2023 so far.
It is just a pity it has such a limited audience reach internationally.
The next episode of Delightfully Deceitful will air tonight at 20:50 (KST) on tvN.
Keep your fingers crossed it will eventually show up on one of the main streaming platforms outside South Korea, as this one is well worth watching.
Meanwhile, if you are a Kim Dong Wook fan, his other ongoing drama My Perfect Stranger, is equally as superb and is easily available on Viki or on Kocowa in most regions.
You can watch the preview for Episode 4 (in Korean, but you can figure out the gist) down below.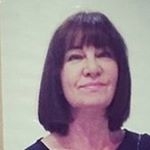 Latest posts by Michelle Topham
(see all)