Delightfully Deceitful, Episode 4 grabs #1 spot in its time slot
After the ongoing revenge drama Delightfully Deceitful, Episode 4 aired in South Korea last night, it appears its audience has not only returned after falling with its second episode, but audience share is now almost back up to the drama's first episode levels.
According to Nielsen Korea's latest numbers, Delightfully Deceitful, Episode 4 earned the drama 4.31 percent of the audience nationwide.
That is an increase of 0.81 percent over its previous episode, which had already increased its audience over that of the drama's second episode.
It was also enough to place it at #1 in its time slot.
In Seoul, those numbers were even higher, with Episode 4 garnering 5.06 percent of the audience share, which is the drama's highest rating yet from viewers in the nation's capital.
No wonder really, as the drama is becoming more and more interesting as the intrigue is ramped up.
Delightfully Deceitful star Kim Dong Wook's other ongoing drama
Delightfully Deceitful stars Chun Woo Hee and Kim Dong Wook and has been airing on tvN since May 29th.
Kim Dong Wook also has another drama airing on South Korean TV, this time on KBS2 an hour later.
That drama — My Perfect Stranger — also aired last night, and earned a slightly higher rating in its time slot than Delightfully Deceitful, Episode 4 did in its slot.
In other words, Kim Dong Wook seems to be dominating South Korean TV on Monday and Tuesday nights and that reality couldn't be more fabulous, eh?
Delightfully Deceitful airs on tvN every Monday and Tuesday night at 20:50 (KST), while also streaming via TVING.
If you are in Japan, you can catch it on the Japanese streaming service U-Next.
Unfortunately, the drama has yet to make an appearance on any streaming service in the west. (tvN has been doing an increasingly bad job of getting its dramas to western audiences over the last year, I don't know why?)
The next episode of Delightfully Deceitful will air on Monday, June 12th.
Until then watch the preview for Episode 5 (in Korean, but you will get the gist) in the tvN video below.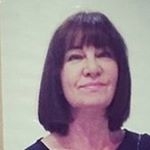 Latest posts by Michelle Topham
(see all)