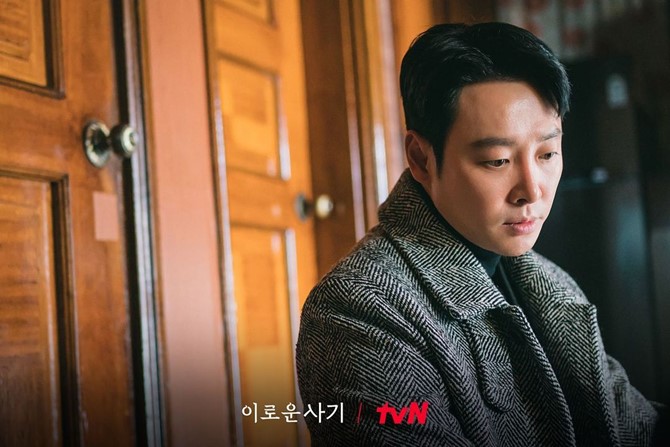 Ratings for Delightfully Deceitful, Episode 9 are solid
According to Nielsen Korea, the ondoing South Korean drama Delightfully Deceitful, Episode 9 aired last night on tvN with a first place position on cable TV for the day, both nationwide and in Seoul.
Those ratings for Delightfully Deceitful, Episode 9 were 4.11 percent of the audience share nationwide, which is an increase of 0.82 percent over the drama's previous episode.
In Seoul, those ratings were even higher with a 4.93 percent share of the audience, which was a very large increase over the drama's last episode's lowest ever rating of 3.16 percent (a 1.77 percent rise).
Ratings for Delightfully Deceitful have been up and down though since its first episode aired to its highest yet ratings nationwide, with some episodes earning decent audience shares, while others drop precipitously.
Hopefully, with only seven more episodes left in the series, ratings will continue to rise as this one has deserved far more attention than it has received right from its premiere.
What is Delightfully Deceitful?
Delightfully Deceitful stars Chun Woo Hee and Kim Dong Wook as a con artist and a lawyer who get together to exact revenge on people who deserve it.
The revenge drama airs every Monday and Tuesday at 20:50 (KST) on tvN, with its next episode airing later on tonight at the same time.
Unfortunately, outside South Korea the drama is difficult to watch legally unless you are in Asia, where it is available via U-Next in Japan and Viu.
Watch the trailer for the upcoming Episode 10 via tvN drama below.
It is in Korean, but if you have been watching the K-drama from the outset, you will understand the gist.
I am a Brit-American journalist, former radio DJ at 97X WOXY, and Founder/CEO of Leo Sigh. I'm also obsessed with music, anime, manga, and K-dramas. Help!