Delivery Man, Episode 9 ratings show drama has kept core audience
The Korean fantasy romance drama Delivery Man (aka 딜리버리맨 in Korean) is now just three episodes away from its finish, with its latest episode airing last night both in Korea and on Viki.
With Delivery Man, Episode 9 ratings now out from Nielsen Korea, it appears the drama is likely to continue to keep its core audience throughout the rest of its 12-episode run. Yay!
Those new ratings show the ongoing drama with a 0.9 percent of the audience in its time slot in South Korea last night, which is up .1 percent from its previous episode.
That means Delivery Man has only lost .2 percent of its audience nationwide from its first episode on March 1st when it grabbed 1.1 percent of the viewership.
As the majority of new dramas lose audience share after their first episode, as viewers decide if the show is for them or not, a .2 percent drop is nothing.
What is surprising to me though is the Genie TV original drama has not been able to grab a larger audience than it has right from the start. After all, it is a drama that pretty much has it all.
Three superb protagonists in Yoon Chan Young (who plays taxi driver Seo Young Min), Bang Min Ah (ghost Kang Ji Hyun), and Kim Min Seok (doctor Do Gyu Jin), a fun and interesting story, gorgeous cinematography and great chemistry between the three leads.
Outside Korea though, Delivery Man does seem to be faring a little better than inside the country with viewers on Viki giving it a 9.4 out of 10 and even the eternally grumpy folks over at My Drama List offering it a 7.9 out of 10.
Not as bad as it sounds from that constantly critical crowd.
With the latest episode due out later today and the final two next week, plus the Delivery Man, Episode 9 ratings showing the drama holding steady last night, fingers crossed then its finale will end up as steady as the drama has been throughout.
Meanwhile, if you haven't begun watching Delivery Man yet, give it a go. I have been a fan from its first episode and will be sad to see it end.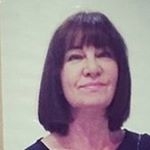 Latest posts by Michelle Topham
(see all)