Demi Lovato kicks ass singing 'Confident' on Swedish Idol
Demi Lovato has been in Europe for the last few days promoting her latest album Confident. And last Friday night, (November 6th), she hit the stage of the TV show 'Swedish Idol' to sing the title track.
And while Lovato's performance of 'Confident' really made her look more confident than I've ever seen her, the outfit she wore was pretty rocking too. A metallic polka dotted mini skirt and a black turtleneck, and Demi Lovato on 'Swedish Idol' was as sexy as I've ever seen her.
That, and check out the attitude.
As Lovato said in one of the Instagram photos she posted from the performance (see above) — "The sass is real". You can say that again.
And when you consider this is a woman who, in the not too distant past, has suffered from depression, struggled with an eating disorder and even admitted to self-harm, I think it's lovely to see her out there on stage, having a fabulous time, strutting her stuff and absolutely rockin.
Now, watch Demi Lovato singing 'Confident' in the video below. Kicks ass, doesn't she?
Advertising
And then, pick up a copy of her latest album Confident from any of the major digital music sites. Because it rocks just as much as she does.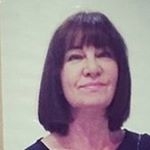 Latest posts by Michelle Topham
(see all)