American singer songwriter Demi Lovato has just released the official music video for her new single 'Confident' and, boy, isn't she just the kick-ass woman when it comes to utter and absolute self-confidence?
Lovato's video for 'Confident' was directed by Robert Rodriguez (Spy Kids), and it also stars actress Michelle Rodriguez as Lovato's enemy but eventual ally.
In it, Lovato has ended up in a US maximum security prison but is soon released after she agrees to go after another woman, played by Rodriguez, for a US Marshal and help his team bring her in. Rodriguez, however, immediately shows Lovato that she is being set up by the marshal and a fight ensues as the Marshal's team try to re-arrest Lovato.
Demi Lovato's 'Cool For The Summer' is awesome
Lovato is eventually recaptured, with the help of Rodriguez, but she soon breaks free, escapes a jail bus, dives into a truck being driven by Rodriguez. Rodriguez, however, is having none of it and stops the truck.
A fight ensues, during which time both women realize they are being used. They then join forces to go after and take down the Marshal and his team. Two kick-ass women, indeed.
The video is beautifully filmed by Robert Rodriguez, there is loads of action, and both women come off as strong, beautiful and quite dangerous. For a song like 'Confident', Lovato could not have asked for a better representation.
'Confident' is the fifth single and title track from Lovato's new studio album, which will be released today. Mark my words, this album is going to be huge.
Now watch Demi Lovato's 'Confident' video below to see what I mean. A truly kick-ass woman indeed, right?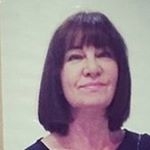 Latest posts by Michelle Topham
(see all)