It is a damned good day when we get new music from iconic indie rock band Dinosaur Jr. A band I have loved since I used to play tracks from their album Green Mind on my late night radio show 9,000 times a week way back in the early 1990s.
Now this week, Dinosaur Jr.'s new single 'I Ran Away' has suddenly been sprung on us. It is the lead single from their album Sweet It Into Space, which will release on April 23rd via the Jagjaguwar label.
Co-produced by Kurt Vile, Dinosaur Jr.'s Sweep It Into Space was originally scheduled for a released date last year but, when things started falling apart due to the Covid-19 mess, lead singer J. Mascis was left to finish the album alone.
Not that that worried him much as he says he just "ended up mimicking a few things Vile had done" and finished it off just fine.
Sweet It Into Space is Dinosaur Jr.'s 11th studio album, and the follow up from the 2016 Give a Glimpse of What Yer Not.
That album was a big hit with critics, and also did well with fans around the world, making it onto the charts in 13 countries including Australia, Austria, France, Germany, Ireland, the UK and the U.S.
Its' highest placing was at #3 on the New Zealand Heatseekers Albums chart.
Listen to Dinosaur Jr.'s 'I Ran Away', the first release from the upcoming Sweep It Into Space in the official visualizer music video and on the Spotify widget below.
And yep the track is quintessential Dinosaur Jr., with J Mascis' iconic lead vocals just as brilliant as always, gorgeous guitar riffs, and with drummer Murph's poundingly insistent beats making this one yet another phenomenal song.
In other words, if this is what Dinosaur Jr. can produce more than 36 years after they were first founded, it is no wonder they have stayed around and been so relevant for so long.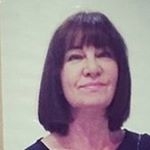 Latest posts by Michelle Topham
(see all)