The organizers of Riot Fest have announced 10 artists will be performing one of their albums in its entirety live on stage in Chicago in September.
One of them is alternative rock band Dinosaur Jr. who will play You're Living All Over Me in full.
The seven other artists announced so far, and the albums they will be playing are:
The Mighty Mighty Bosstones – Let's Face It (1997-20th Anniversary)
Built To Spill – Keep It Like A Secret (1999)
Fishbone – Truth And Soul (1988-30th Anniversary)
Bayside – The Walking Wounded (2007-10th Anniversary)
Mayday Parade – A Lesson In Romantics (2007-10th Anniversary)
The Lawrence Arms – Oh, Calcutta! (2006)
that dog — Retreat From The Sun (1997-20th Anniversary)
The last two artists will be announced when Riot Fest announces their next round of artists in May.
As for Dinosaur Jr's You're Living All Over Me, it was the band's second studio album and was first released in late 1987 under the band's original name Dinosaur.
But, after they were sued by The Dinosaurs for 'appropriating their name', the band came back as Dinosaur Jr., and You're Living All Over Me was re-issued in 1988 under that name.
In recent years, it has been considered a classic indie rock album, and one of those every rock fan should have in their collection.
Dinosaur Jr. playing You're Living All Over Me in full at Riot Fest will not be the first time they do it either. It was also played in full as part of the All Tomorrow's Parties Don't Look Back series.
Whether you attend Riot Fest or not, you can listen to it in its entirety in the video below. It really is superb.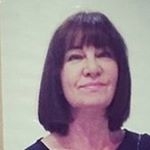 Latest posts by Michelle Topham
(see all)