Diplo and Desiigner's 'Suicidal' music video is beautifully shot
American celebrity DJ and rapper Diplo released his seventh EP last week. Called California, the EP was his first release in five years, and came with some pretty stellar music videos as well.
Today, Diplo has dropped another new music video. This time for 'Suicidal', his gorgeous collaboration with singer, songwriter and rapper Desiigner, aka Sidney Royel Selby III.
The music video was directed by Bengali-American filmmaker Shomi Patwary (Jaden Smith, Tyga, Sophie Beem, Fetty Wap, and Major Lazer), and is filmed in a dark but beautifully artistic style.
As for 'Suicidal', it is a highly-synthesized, auto-tuned track that, as massively messed with as it is, is actually incredibly addictive.
Diplo himself says about the collaboration with Desiigner,
"desiigner came over for a few days and just locked in on that beat.. we wrote a scratch and then a few months later cut the vocal and we had a good track. for me its a sort of compromise between some of my favorite producers like Flume and Mura masa and a real hip hop energy that desiigner brings".
Personally, I would say it is better than just 'a good track'. Because, with the enormous amount of incredible music being released nowadays, I don't tend to listen to a good track more than once.
Let's just say, I've had 'Suicidal' on repeat for over an hour.
Watch the official Diplo music video for 'Suicidal' below — with headphones on and LOUD if you want the full effect.  And if you like that cool sound, I recommend you pick up Diplo's California. It is 6 tracks of all kinds of wonderful in all kinds of genres, including superb collabs with Trippie Redd and Lil Xan.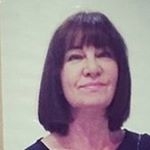 Latest posts by Michelle Topham
(see all)