As America seems to get more and more excited about British music lately, one more British musical act may just be making it huge over there very soon. That act is electronic pop duo Disclosure, who will be appearing on Saturday Night Live on November 14th it has just been announced.
Disclosure will also be performing with non other than Sam Smith as part of their appearance, a British artist whose career exploded after his appearance on SNL in March last year.
Of course, it's not the first US TV appearance for Disclosure, as they were recently on The Tonight Show starring Jimmy Fallon too. It is, however, the first time they have appeared on SNL, a show known for its ability to make careers.
And for this performance, it seems Disclosure will be pulling out all the stops as well, as not only will Sam Smith be singing with them but New Zealand singer Lorde will also be on the stage.
More than likely with Smith singing 'Omen' his Disclosure collaboration, and Lorde performing 'Magnets'.
Actress Elizabeth Banks will be hosting the episode.
Now watch Disclosure and Sam Smith's 'Omen' in the video below, and Lorde's collaboration with the duo below that.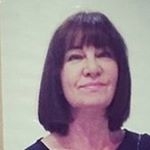 Latest posts by Michelle Topham
(see all)