While international fans of the South Korean drama Divorce Attorney Shin still seem to feel quite positive, it appears Korean audiences may not feel the same positivity towards the new legal drama.
Not if the rapidly falling ratings in Korea, both nationwide and in Seoul, are anything to go by.
That is because Divorce Attorney Shin, Episode 3, which aired on Saturday night on JTBC, only grabbed 4.7 percent of the audience nationwide in Korea, with a higher 5.7 percent of the audience in Seoul.
In other words, Divorce Attorney Shin has lost 35 percent of its Korean audience since its first episode premiered last week with a 7.2 percent share of the nationwide audience, and an 8.1 percent share of Seoul's.
The drama did still grab 1st place in its time slot, though, in both regions.
Personally, while I found the drama a little heavy going in the first two episodes when it came to the plot, it picked up markedly in the third and fourth episodes.
Throw in the lead actors' performances (Cho Seung Woo, Kim Sung Kyun, Jung Moon Sung and Han Hye Jin) are wonderful, and the trot music used on its soundtrack is superb and, so far, for me Divorce Attorney Shin is one of the better dramas of 2023 so far.
Watch the official Divorce Attorney Shin clip below. For viewers outside Korea, the legal drama is airing via Netflix.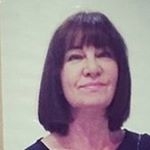 Latest posts by Michelle Topham
(see all)