Alternative rock band Dixie Chicks' lead singer Natalie Maines showed up on the podcast Spiritualgasm this week where, among other things, she talked about the upcoming new album.
According to Maines, the Dixie Chicks' eighth studio album will be called Gaslighter, and is partly inspired by her divorce from actor Adrian Pasdar. It is set to release some time in 2020.
It will also be the last album released under a seven-album contract with Sony. And, if Maines' additional comments about the future after Sony are taken as literal, the band will be 'free agents' to do what they please with their music once that relationship is over.
If Maines' Instagram account is anything to go by, Gaslighter has been quite a long time in the making, as she has been posting photos hinting about new music for more than a year.
The trio also confirmed they were returning to the studio for a new album back in June of this year, although no new music has yet been forthcoming.
Well, unless you count Dixie Chicks' recent heart-wrenching collaboration with Taylor Swift on the song 'Soon You'll Get Better' for the pop superstar's latest album.
All I can say is I'm just crossing my fingers Gaslighter comes out sooner in 2020 than later, as almost a 14-year-hiatus for new Dixie Chicks music is a bit too long to have to wait.
Besides, in the era of Trump, we need these three amazing women in the public eye as much as possible.
Meanwhile, just in case you missed some of their recent live performances, watch the videos below. It is some of the best music in the rock music field bar none, and a lovely reminder of the gorgeousness we have to look forward to next year. with Gaslighter.
As Natalie Maines hinted the women are already planning a 2020 tour, it will also give you a taste of what you can expect if you are lucky enough to score tickets.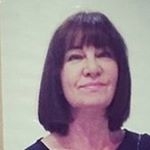 Latest posts by Michelle Topham
(see all)