Doctor Cha, Episode 12 earns huge audience despite Cha Jeong Suk becoming increasingly unlikeable
Now, I have been a huge fan of the ongoing medical-themed Korean drama Doctor Cha since its first episode aired.
Until this weekend, that is, when both shows did nothing but hash and rehash the ongoing abysmal relationship of Cha Jeong Suk (played by Uhm Jung Hwa) and her vile husband Seo In Ho (Kim Byung Chul), while Jeong Suk cried and wailed and accused, and spent all of her time wallowing in self pity.
Thus proving herself to be one of the weakest women in K-drama at the moment.
Doctor Cha, Episode 12 then ended with Seo In Ho collapsing on the kitchen floor after Jeong Suk told him she wanted a divorce.
In other words, yet another reason for the weak and pathetic Jeong Suk to choose her husband and family over her own happiness.
Yawn. Are we done yet?
Doctor Cha, Episode 12 ratings soar
So, to see Doctor Cha, Episode 12 ratings soar to their highest level yet in South Korea last night was interesting.
Especially as both episodes this weekend were predictable and dull and, if the comments online are true, many viewers are now sick to the back teeth of Cha Jeong Suk and her self-pity.
(And this is the problem with many Korean dramas — a what-should-be 12 episode drama being dragged out to 16, just to make as much money as possible, while boring viewers to death in the process).
But, according to Nielsen Korea, Doctor Cha, Episode 12 ratings, at least, were superb.
Nationwide, the drama saw an 18.49 percent of the audience share in its time slot while, in Seoul, 19.33 percent of viewers watched it.
Will the same number of viewers come back for Episode 13?
I wonder, however, if those same viewers will be back to watch the next episode of Doctor Cha or if, like some have already said, Episode 12 will be the last episode they see before dumping the drama out of annoyance with a weak, pathetic woman who never seems to learn?
For me, the upcoming thirteenth episode of Doctor Cha is me giving the family drama one more chance to recover and improve.
If, however, by the end of the next episode, we are still being subjected to Cha Jeong Suk wallowing in her role as the weakest woman on Korean TV, I too will be joining the group who are moving on from this once-promising and now just annoying Korean drama, and finding something more satisfying to watch.
Doctor Cha stars Uhm Jung Hwa, alongside Kim Byung Chul, Myung Se Bin, and Min Woo Hyuk.
You can watch Doctor Cha, Episode 12 via TVING inside Korea, or on Netflix outside the country.
Although, I recommend watching it on double-speed, as I did.
At least that way you only need to suffer through the self-pity and wailing for half of the mandated time.
The next episode of Doctor Cha will air on JTBC on Saturday, May 27th at 22:30 (KST).
Fingers crossed first-time screenwriter Jung Yeo Rang has gotten a grip by then, and is steering Cha Jeong Suk towards being a strong woman or else, I fear, this drama could see a massive decline from the stellar Doctor Cha, Episode 12 ratings it earned last night.
RELATED: Watch Dr. Cha shove her husband's face in cake again and again and again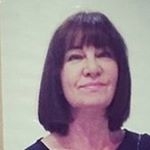 Latest posts by Michelle Topham
(see all)