Doctor Cha, Episode 15 ratings may have fallen due to story being dragged out
With only one more episode to go of the medical-themed family drama Doctor Cha, last night's episode dropped 3.5 percent in the ratings in South Korea.
As someone who has been watching Doctor Cha since its first episode, I cannot say I am surprised.
The drama's writing has severely devolved since Episode 9, as the plot is dragged out and dragged out, and while we watch every character going round and round in circles.
That being said, I have still enjoyed the K-drama, despite its shortcomings, and am looking forward to how it all eventually ends later on today.
As for the Doctor Cha, Episode 15 ratings, according to Nielsen Korea they were 14.67 percent nationwide, which is down from the previous episode's 18.16 percent.
In Seoul, the drama dropped 3.18 percent to 14.74 percent of the audience share.
Both ratings, though, still allowed Doctor Cha, Episode 15 to end up in first place in its time slot in both regions.
What do international audiences think about Doctor Cha, Episode 15?
Most people commenting on forums like My Drama List seem to have similar feelings as I do towards the episode, and its previous four episodes as well.
Comments range from:
More fillers (in the episode). I skip watched half of Episode 15.
and
Writer didn't know what do once Cha Jeong Suk found out about the affair. Everything is getting dragged out, even the f*cking surgery.

Honestly I'm so pissed I might butcher the ratings if the ending is horrible.
to
While my feelings towards Doctor Cha are not as strongly negative as theirs, I do understand the ire they feel as the drama started out with promise — a woman being cheated on by her surgeon husband going back to work as a medical resident, while slowly extracting herself from her terrible marriage and making herself happy.
Instead, only one episode before the end and weak and whiny Cha Jeong Suk still isn't divorced, has still been giving her husband far more leeway than any woman I know ever would, and is now back to having a failing liver transplant.
Thirteen episodes after her initial liver surgery.
Yes, while the first half of the drama is excellent, during the second half novice writer Jung Yeo Rang definitely lost her way.
If she had written the latter half of the drama as tightly as she wrote the first, and with more of a focus as to where it was going to end up, Doctor Cha could have been one of the best dramas of 2023.
Will I be watching the final Doctor Cha episode later on tonight then?
You betcha as, while Jung Yeo Rang's scripts become progressively weaker as the drama continues, the South Korean writer has still managed to create a drama that is very entertaining. And for that, I commend her.
Doctor Cha, Episode 15 is now streaming via Netflix and TVING, with its final episode airing on JTBC in South Korea at 22:30 (KST), and then on Netflix soon after.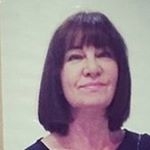 Latest posts by Michelle Topham
(see all)