One of the UK's popular rock festival's Download Festival just announced an additional 48 new bands have been added to its enormous 2017 line-up. They will join already announced acts that include Aerosmith, Slayer, AFI and System Of Down.
New bands include A Day to Remember, Alestorm, She Must Burn, Dinosaur Pile-Up, Suicidal Tendencies and The Devil Wears Prada.
You can check out all 48 new additions here —  A Day To Remember, Aaron Buchanan & The Cult Classics, Alestorm, Anathema, As It Is, Baroness, Blood Youth, Brutai, Casey, Creeper, Dead!, Dead Label, Devilskin, Dinosaur Pile-Up, Fizzy Blood, Grove Street Families, Hacktivist, Holding Absence, I The Mighty, Idles, In Flames, Hunior, Kvelertak, Like A Storm, Moose Blood, Moses, Normandie, Northlane, Red Sun Rising, Sabaton, She Must Burn, State Champs, Steel Panther, Stone Broken, Suicidal Tendencies, The Cadillac Three, The Charm, The Fury, The Contortionist, The Devil Wears Prada, The Dillinger Escape Plan (with their last ever UK festival appearance), The King Blues, The La Fontaines, The Lounge Kittens, Touche Amore, Trash Boat, Venom Prison and Wednesday 13.
Download Festival will take place from 9-11 June 2017 at Donington Park in Derbyshire and, from these latest additions, looks like it's going to be the best one yet.
General and VIP tickets are on sale now but, meanwhile, check out Kvelertak's official video for 'Nattesferd' for just a short snippet of what you can expect.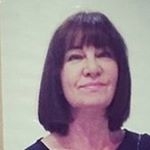 Latest posts by Michelle Topham
(see all)