Dr. Romantic 3, Episode 16 ends the season on a high note
As I predicted when the ratings came out for the penultimate Dr. Romantic 3 episode yesterday, last night's Dr. Romantic 3, Episode 16 finale ratings were the highest ratings the medical drama earned in its entire run.
Data just released via Nielsen Korea shows Dr. Romantic 3, Episode 16 earned 16.8 percent of the audience in its time slot nationwide.
That was an increase of 2.8 percent over its previous episode, and enough to place it in second place for the day.
Advertising
In Seoul, the Han Suk Kyu-led drama earned the exact same rating (16.8 percent), but this time its rating placed the drama in first place for the day in the nation's capital and giving the episode a 2.5 percent increase over the show's fifteenth episode.
Overall, the entire season of Dr. Romantic 3 earned an average of 13.7 percent of the audience nationwide for each episode, and 13.8 percent in Seoul.
Dr. Romantic 3, Episode 16 and the rest of the season performed very well
As mentioned previously, the SBS drama Dr. Romantic 3 stars main lead Han Suk Kyu, alongside Ahn Hyo Seop, Lee Sung Kyung and Kim Joo Hun.
The drama began airing on April 28th, 2023 with a 12.7 percent rating nationwide and a higher 13.1 percent rating in Seoul, but that rating quickly increased and held steady throughout almost all of the season.
Sure, the third season of the popular medical drama was not able to earn the massive ratings of its previous two seasons, but it did air on Friday and Saturday nights, and not on the Monday and Tuesday nights its first and second season aired.
Advertising
Plus, every episode still performed very well, while capturing a substantial amount of the audience.
That was particularly evident when Dr. Romantic 3 was competing against also popular dramas like Doctor Cha, Joseon Attorney and Tale of the Nine-Tailed 1938, which aired on other channels during all or some of its time slot.
In other words, Dr. Romantic 3 earned an excellent audience reception for the superb work of its entire cast and crew. They should be pleased.
Maybe that will lead to a fourth very-welcome season, eh?
As for where to watch the Dr. Romantic 3, Episode 16 finale, you can do that now on Disney Plus, via Kocowa and on Viki, depending on where it is showing in your region of the world.
And, just in case you forgot how damn cool the phenomenal actress Jin Kyung is as chief nurse Oh Myung Shim throughout all of Dr. Romantic 3, here is a video reminder of some of her best scenes. (And, man, there are so many).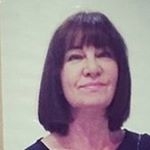 Latest posts by Michelle Topham
(see all)