Dr. Romantic 3, Episode 5 aired last night and, as you might expect if you are watching the Korean medical drama, it was yet again the most-watched show on Friday TV.
The ratings for the drama's latest episode, titled "Right? Now This is a Medical Accident" or 맞죠? 지금 이거, 의료사고 in Korean, came out via Nielsen Korea earlier today and, yes, they were huge.
Nationwide, Dr. Romantic 3, Episode 5 earned a 13.4 percent share of the audience, while in Seoul the drama garnered a slightly higher 13.5 percent of viewers in the nation's capital.
Nationwide, that is an increase of 1.1 percent above its previous episode's numbers, and a 1.4 percent increase in Seoul.
Both numbers are still slightly below the second episode's highest-yet ratings, but not by much.
Considering Dr. Romantic is one of the few K-dramas whose audience did not decrease after its first episode, it is likely the number of viewers watching the Han Suk Kyu-led show will continue to increase throughout its 16-episode season.
International viewers watching Dr. Romantic, Episode 5
If you keep an eye on the Asian drama-focused website My Drama List, you will see Dr. Romantic, Episode 5 only caused the users of that site to increase their ratings of the drama even higher than before.
From a beginning 8.3 percent rating for the drama's first episode, now that Dr. Romantic, Episode 5 has just aired, the rating has increased to 8.7 out of 10.
Considering a rating of 8 out of 10 is high for users of that site, you can only imagine how much thousands of people love the latest installment in the medical-themed K-drama to rate it that high, can't you?
Dr. Romantic 3 stars Han Suk Kyu, Ahn Hyo Seop, Lee Sung Kyung and Kim Joo Hun.
The popular drama is airing in South Korea every Friday and Saturday evening on SBS TV at 22:00 (KST).
Outside the country, Dr. Romantic 3 is being streamed via Disney Plus and Kocowa.
And, if you have not yet watched the first two seasons of the medical drama, you can do that now via Viki.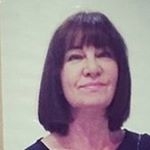 Latest posts by Michelle Topham
(see all)