Dr. Romantic 3, Episode 9 viewers return to make drama most-watched of the day
Dr. Romantic 3, Episode 9 aired in South Korea yesterday with a half a percent audience increase over its last episode.
While the medical drama's eighth episode dropped in the ratings back down to near its first episode's audience share, Dr. Romantic 3, Episode 9 audience returned last night to take the drama back close to its highest rating yet (Episodes 2 and 7).
Those ratings for Episode 9 were 13.4 percent nationwide and 13.5 percent in Seoul.
The drama's nationwide ratings mean Dr. Romantic 3, Episode 9 was less than half a percent away from its highest rating yet.
They also meant Dr. Romantic, Episode 9 was the most-watched show of any kind on Friday in South Korea.
With the drama now in its final half and heading rapidly towards its finale (man, time goes fast with Korean dramas, doesn't it?), those ratings are also likely to increase with my guess that the popular drama's highest rating yet is still to come.
What international viewers have to say about Dr. Romantic 3, Episode 9
K-drama fans outside Korea currently watching Dr. Romantic 3 seem to be just as obsessed with the Han Seok Kyu-led drama as its Korean audience.
Especially if the 8.8 out of 10 rating on My Drama List (crazy high for that site) is anything to go by.
After Dr. Romantic 3, Episode 9 aired last night, however, while international viewers are commenting on the superb character development of several characters, and the fact that the writers seem to be really forcing several characters to grow, they are not happy with what happened to Seo Woo Jin in the episode.
Especially as he already suffered enough in the previous season.
The consensus also seems to be that, if Seo Woo Jin dies, a number will be dropping the drama as that will be a step too far. Fingers crossed, eh?
The next episode of Dr. Romantic 3 is due to air later on tonight on SBS TV at at 22:00 (KST) when last night's cliffhanger ending will be addressed.
Outside South Korea, the medical drama is airing on Disney Plus, Viki and Kocowa in select regions.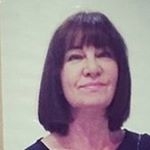 Latest posts by Michelle Topham
(see all)