When it comes to Korean dramas, I always think it is interesting to see what South Koreans themselves are watching.
Especially on streaming services, which have now surpassed cable TV in many countries as the way to watch movies and TV shows.
One of the most popular streaming services in South Korea at the moment is Disney Plus, as it also streams Korean dramas as well as the typical American, British and international fare.
So what is the most watched TV show on Disney Plus in South Korea this week?
Some people may be surprised, but fans of ongoing South Korea dramas likely will not.
Dr. Romantic 3 most watched TV show on Disney Plus in South Korea for Week 21, 2023
The TV show more people are watching on Disney Plus in South Korea this week than any other is an ongoing Korean drama that is also incredibly popular with SBS TV viewers in Korea.
A drama that is the highest-rated drama by international viewers on My Drama List as well.
That drama is Dr. Romantic 3, a medical-themed melodrama starring Han Suk Kyu as the titular doctor, alongside co-stars Ahn Hyo Seop, Lee Sung Kyung and Kim Joo Hun.
Dr. Romantic 3 was also the most-watched TV show on Disney Plus in South Korea last week, as well as the streaming service's #1 most watched TV show for the entire month of May.
Outside South Korea, Dr. Romantic 3 seems to be doing just as well, as it is streaming for international audiences on several services including Disney Plus, Viki and Kocowa.
On Disney Plus outside Korea, for instance, the drama is currently the 16th most-watched show in May worldwide.
Other Korean dramas to hit the Top 10 on Disney Plus in May include Big Bet at #2, Family: The Unbreakable Bond at #3 and Call It Love at #9.
Proving, just like Netflix, subscribers to Disney Plus worldwide are beginning to eat up Korean dramas like no other genre.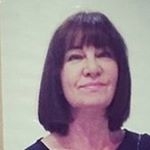 Latest posts by Michelle Topham
(see all)